KMB can devise a data-led solution to any technology or marketing business challenge. Explore our Case Studies to see how we've transformed numerous businesses, with varying needs, across a diverse range of industries.
KMB is a customer-centric consulting firm that solves business challenges through data-led solutions. Our promise is to provide creative and innovative solutions that marry the benefits of technology and marketing with the requirements of your business to deliver true utilization and measurable impact.
We pride ourselves on our "No ego collaboration" approach to working with others. We understand that businesses have various stakeholders and work with outside agencies to fulfill different needs. We aren't here to be everything for everyone – we work best when we work WITH you and your other vendors in a flexible and collaborative way. KMB is all about enhancing your traditional offering and creating digital add-ons, always based on data insights. Everything we do is rooted in data. We like to think of ourselves as the data geeks who do the dirty work to support your team, your other vendors/stakeholders, and ultimately your overall business goals.
We believe in taking a five-pillar approach to understanding your organization. We bring these together to create a custom strategic solution, with a holistic, actionable program that is a multi-channel experience.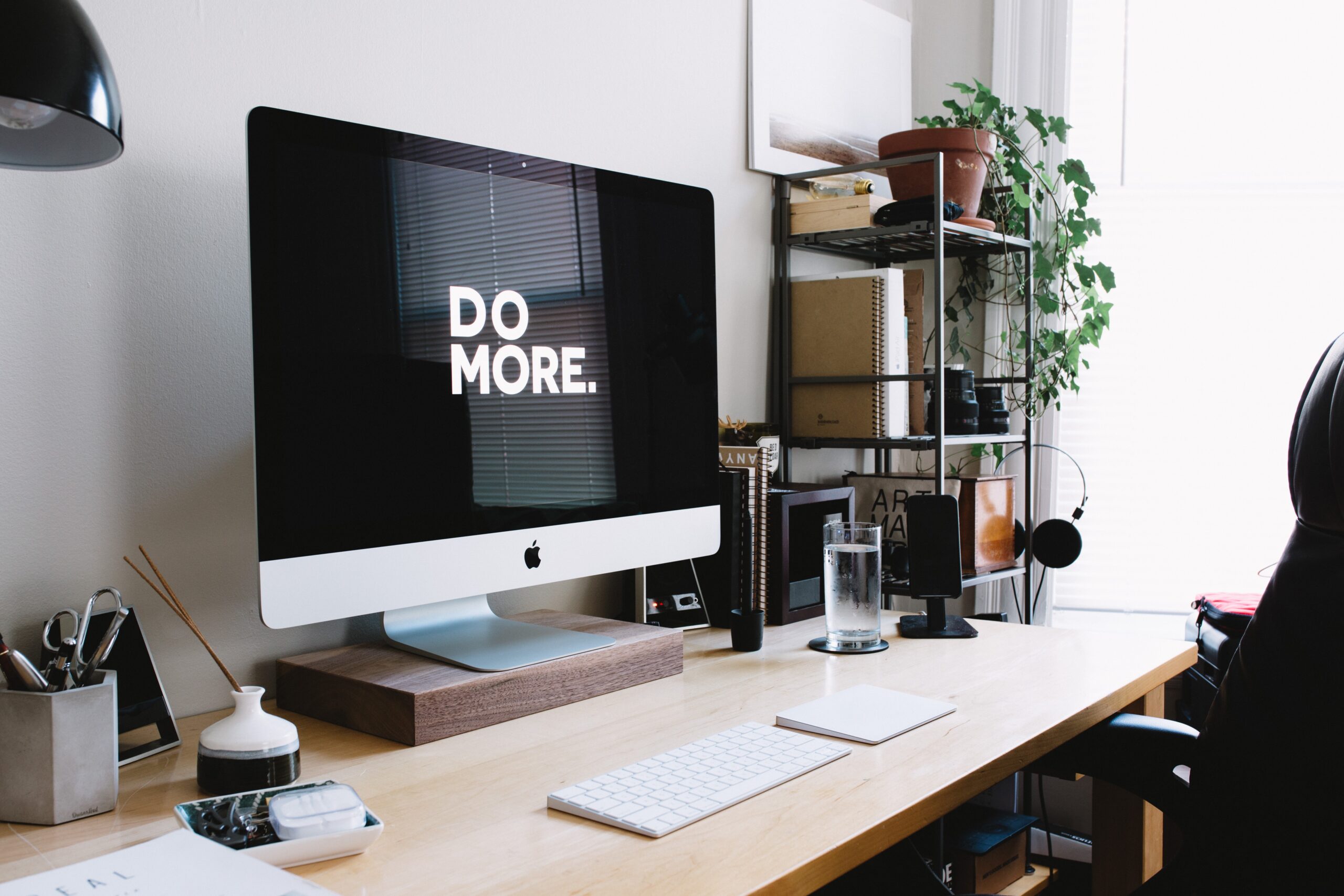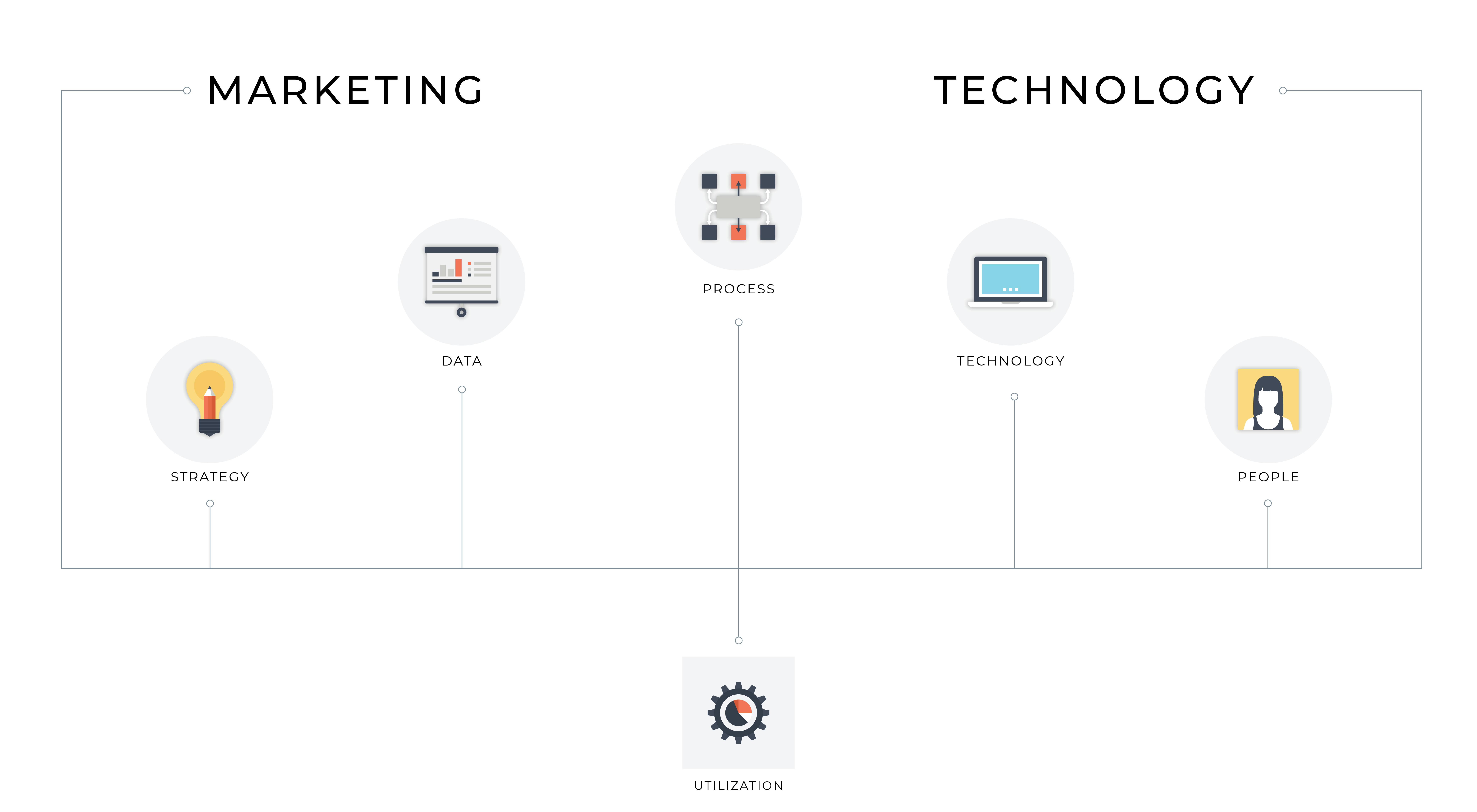 Your strategy is built from data-led insights and proven utilization principles.
Your data becomes one of your key assets and core differentiators.
Optimize processes for enhanced sales, service and support.
Leverage technology to communicate, sell, manage and grow your business.
Your people create valuable and lasting connections with your customers.
Data
Fueling Your System for Optimal Return
Data is the lifeblood of your system and your data-led organization. Unfortunately, this is the piece that most organizations overlook. But the old statement of 'garbage in, garbage out' rings true even louder in this data-rich, cloud-based, digital world. At KMB we tackle data projects from three perspectives: data creation, data structure and design, data mining and intelligence; working to ensure your technology, processes, people and strategies are designed to fuel your data-led organization forward, not hold it back from its utmost potential.
Form Optimization
Date Transformation
Explicit and Implicit Data Planning
Data Standardization and Normalization

Integrated Field Mapping  

Table and Field Location Design

Attribution Tracking Methodologies
Data Mining & Intelligence
Segmentation Strategies
Persona Development
Dashboarding and KPI Planning
Competitive Analysis & Market Positioning
Strategy
Data-led Solutions
At KMB we help our clients find their competitive advantage in the fast-paced world of marketing and sales. Regardless of your technology investment to date or your specific business goals, if you are creating or collecting data, there are ways to transform your organization. We dive deep into your business challenges and we identify strategic opportunities to drive change for your organization, regardless of your industry or technology stack, through data-led insights and proven utilization principles. Our consultants act as a catalyst for growth by offering solutions that are both creative and innovative.
Higher Conversion on Inbound Channels
Data-led Campaign Optimization Strategies
Segmented Nurture Strategies
Post-Conversion Retention Programs
Form and Landing Page Design Optimization
Lead Scoring Optimization
Triggered Flow Enhancement
Social Media planning based on historic data
and current market trends
Brand & Content Positioning
Email Communication Optimization
Technology
Systematically Grow Your Business
Marketing and sales technology stacks have a variety of features, functions, and limitations. Understanding what your business requires can be extremely complex and intimidating when you don't understand how to map these functions to your business needs. Essentially, you don't know what you don't know. KMB works with you to pinpoint the goals and requirements of your organization, and offer expert advice on which investments, at what time, will be most impactful in the short, mid, and long term. Taking a business led approach helps round out the technology requirements and works to ensure your system is adopted and delivers the intended outcomes.
Program Road Mapping
Marketing Technology Procurement Consultation
Marketing Technology Stand-Ups
Marketing Technology Training
Campaign Orchestration
People & Process
Helping Your Bench Work Smarter, Not Harder
Throughout your business, there can be a high number of processes that overlap, run in isolation, or simply may not be understood. KMB takes a holistic approach to understanding the key processes of your organization and how they can work with and benefit from a new technology investment. By helping you refine your processes to make them 'technology ready' you are able to introduce appropriate technology and data enhancements to streamline and/or enhance your business operations. This body of work lays the foundation to deliver a significant ROI on your technology investment. Whether you're looking to improve internal collaboration, customer experience, data creation or sales conversion; process optimization is critical for technology automation.
Customer Journey Mapping
Functional Requirements Creation
Sales and Marketing Alignment
Data Flow Optimization
Lead Assignment Configuration
See What People Have to Say about KMB
"KMB has worked with us for a number of years, supporting us in various development launches and lead generation campaigns. Most recently, KMB helped us build a data-driven customer profile that was used to inform our branding and amenity strategy, as well as our go-to-market product mix and pricing strategy. By understanding the needs and wants of our target market at a granular level, we were able to break into a new market with incredible success."

ROBERT MARCHAND

VP Sales and Marketing | Bosa Development
"KMB helped us get our marketing technology off the ground. They helped us align and prioritize our expectations, understand our internal constraints, identify the shortcomings of our procured technology solution and identify the additional elements needed to fully meet our corporate requirements."

KEVIN KINGHORN

VP of Digital | Vancouver Canucks
"KMB helped us build a data-driven marketing analytics strategy that we used to evolve our business KPIs from media pickups and impressions to include social reach and engagement, contact conversion and web engagement. Rounding out our success metrics to monitor the full impact of our in-market efforts has allowed us to select the appropriate channel for each of our target markets, augment our strategies to higher levels of website engagement and convert our online community into known prospects for direct outreach."

AMBERLEA SCHAAB

Director of Marketing | The Fraser Institute
"KMB helped us rethink our marketing strategy to enhance our customer-centricity & data-led marketing practices. Our business had changed a lot in the past few years and a new approach to segmentation, outbound communication and lead generation was required. KMB held a multi-day discovery workshop to dig deep into our business and then crafted a multi-channel outreach strategy which spanned our entire tech stack."

AGA KISZKIEL

Vice President of Marketing | UBM Fashion
"KMB Consulting partnered with our EMEA organizational change department to design our new marketing 'ways of working' and enhance our business operations during our technology transformation. From helping us in our recruitment efforts to designing and leading marketing simulation workshops; KMB helped us achieve a fully adopted marketing transformation in the region."

LISA TAYLOR

Director of Channel Marketing & Transformation | Informa EMEA
"KMB Consulting has helped us transform our sales and marketing across various systems, departments and business units over the past 4 years. From the procurement, setup and utilization of our Marketo instance, to migration of our EMEA sales data onto Salesforce.com, to our most recent marketing automation transformation in the EMEA region; KMB has helped us shape not only our tech stack, but our data strategies to enable customer-centric strategies around the globe"

REBECCA EVANGELOU

EVP Business Systems | UBM Global
"KMB has changed our business. After aiding our sales, marketing and fulfillment departments in defining our current and future state process, they delivered a comprehensive outline of our business' functional requirements. They then used this to help us select and negotiate the right CRM and Marketing Automation Systems to drive our business forward. From there, they rolled out the Marketo platform to our marketing and sales teams, delivering not only a fully integrated system, but a complete suite of rebranded assets and templated, normalized data sets, marketing attribution methodologies and dashboards, and a whole lot of fun and smiles along the way. They have been an incredible partner during this transformative journey."

KIMBERLY MACAULAY

CMO/CXO | Fresh Tracks Canada